About Volcanoes National Park Rwanda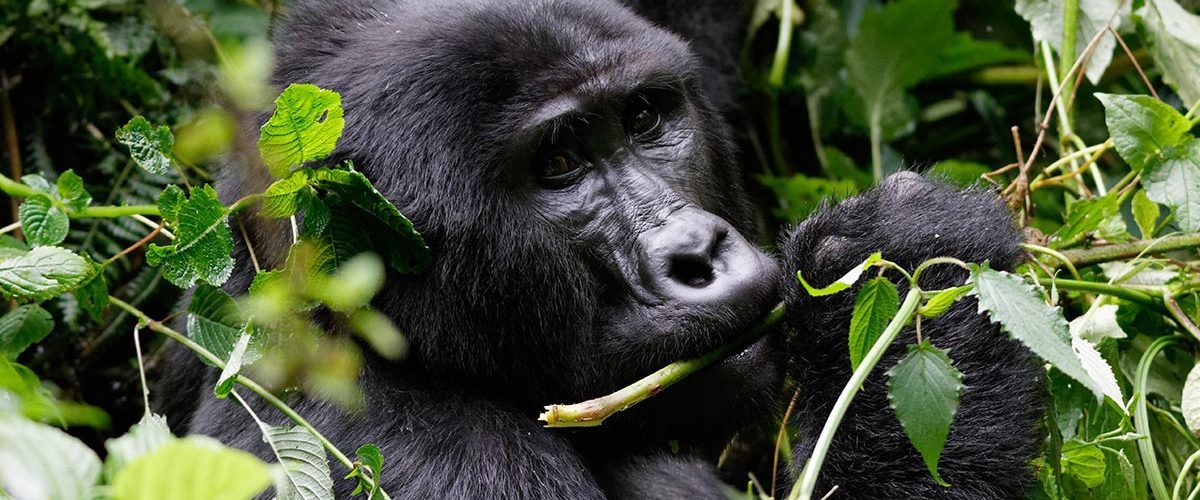 this beautiful and magical park is known as a stop Center for all Rwanda gorilla safaris sheltering the highest number of mountain gorillas in the Virunga Conservation area. The strategic location of the VNP roughly 2 hours drive from Kigali international airport make it the most accessible gorilla national park in the world. Besides gorillas. Volcanoes National park is a home for golden monkeys, a variety of birds, reptiles, amphibians, and insects among other creatures. Which together make a complete Rwanda safari package.
Spanning on a 160 sqkm area in the northern part of Rwanda, Volcanoes national park is part of the great Virunga volcano conservation region spanning to cover Virunga National Park Congo and Mgahinga Gorilla National Park Uganda. It was initially a small area around Karisimbi, Mikeno and Visoke volcanoes which was gazetted to protect the Mountain gorillas which were facing the threat of extinction as a result of poaching.