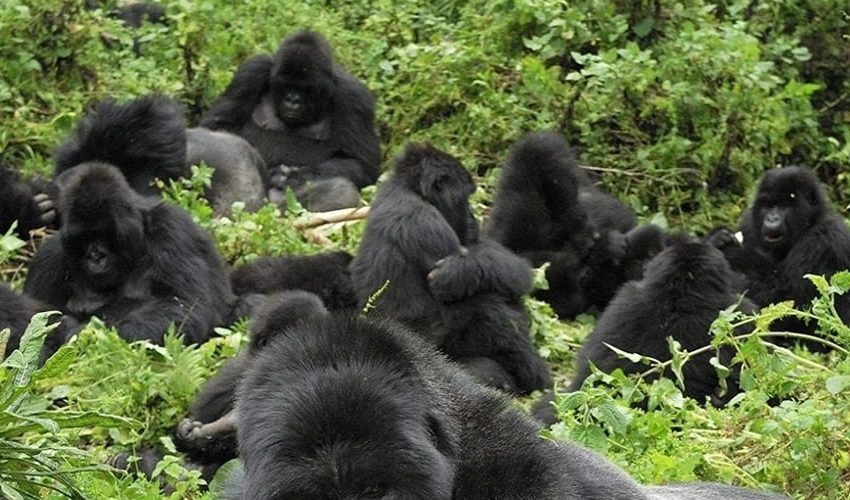 Gorilla Safari Packing List
Gorilla trekking is one of the most done safari activity in both Uganda and Rwanda. It's considered the major highlight to any safari in East Africa. Uganda Gorilla Safari Packing List
There are only about 890 mountain gorillas that are said to still living world-wide and Uganda is said to hosting the highest number of these apes almost a half of these apes live in Uganda the rest are shared by Rwanda and DRC.  The activity is regarded as one of the most popular but expensive safari activity but yet the most done safari activity.
Before continuing to the forest in Uganda's Bwindi national park or Rwanda's volcanoes national park you are advised to dress modestly.
Cotton clothing is the most comfy during the day. Uganda and Rwanda are warm in the plains but often cold in the hills and mountains so a rain jacket, heavy sweater and boots are the most essential and a must carry for  a gorilla safari.
It is best to have layers of clothing, as temperatures tend to change at any time. Gorilla trekking involves passing through difficult trails which are sometimes muddy so a study pair of walking shoes is high recommended
The following packing list is only meant as a guideline as you may have your own favorites:
1. 2 –3 pairs of light weight khakis/trousers probably that one which can get dry swiftly (if wearing on treks)
2. 1 pair of shorts
3. 1-2 long sleeved shirts/blouses
4. 3 short sleeved t-shirts
5. A waterproof and windproof jacket, if it rains during trekking you are very safe
6. 1 sweater or sweatshirt
7. 1 skirt (for women)
8. Swimsuit (and a plastic bag)
9. Strong waterproof walking boots (pants should be tucked into socks and boots while trekking)
Pair of sports sandals like tevas
11. Hat-wide brim or with a shade for sun protection
12. Sleepwear
13. Underwear
14. Lightweight wool socks
15. Gloves these are good during gorilla trekking in case you catch on stinging plants during the trek
Miscellaneous
Sunscreen
Sunglasses with neck strap good during heavy sunshine
Insect repellent with DEET to avoid mosquito bites
Small day pack
Flashlight it can get off during night
Binoculars for easy viewing of animals and birds in a far distance
Alarm clock to wake you-up- though our staff will wake you!
Ear plugs this is better during gorilla/chimpanzee trekking as in the forest there are very many dwellers
Extra batteries your battery can get off and miss taking photos, Volcanoes Safaris Lodges have facilities for recharging batteries
Camera and extra lenses this is also very vital
Film particularly fast film for the gorillas, you may fail to get a good film here
Personal soaps;
First Aid kit (anti-diarrhea medicine, needle, thread, safety pins aspirin, cold medication, antiseptic cream, lip balm, eye drops and personal medication)
Small notebook in case you want to take notice
Book your gorilla safari tour today with us at Mum and Dad Uganda Tours, Gorilla Safari Packing List