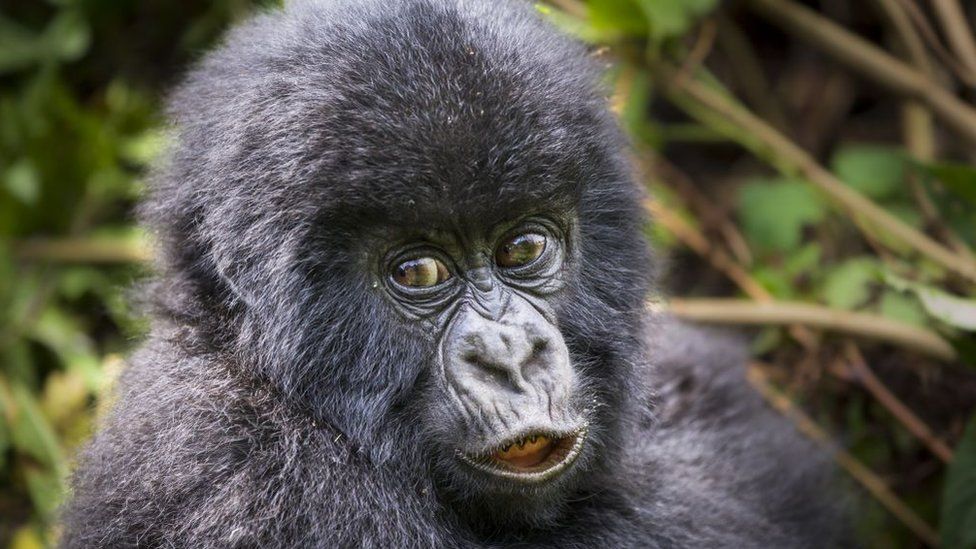 What are the chances of seeing the mountain gorillas during trekking?
Gorilla trekking is one of the most done safari activity in all the three countries that host these endangered apes that's Uganda, Rwanda and DRC. Mountain gorillas are regarded endangered because there are only 1000 mountain gorillas remained world-wide. People world-wide are yarning to come and spend time with these endangered apes for at least 1 hour with them in their natural habitat. The money paid for a permit differ country to country and it gives one a chance to trek the gorillas. Uganda gorilla permits costs $700, Rwanda gorilla permits costs $1500 and in DRC a permit costs $400. Owning a gorilla permit gives one 99% chances of trekking the gorillas and siting. In Many cases tourists ask about the chances of seeing the mountain gorillas during their gorilla trekking tour.  However, chance s of seeing the gorillas in their natural habitat is over 98% during your gorilla trek in Uganda or Rwanda. The most reason behind is that because the habituated gorilla families are closely monitored, and the ranger guides are always in the know of the whereabouts of each gorilla family. Therefore even before you go out for the gorilla trek in the morning, the ranger guides always track the gorillas beforehand and you track them based on their last known location and or movement.  However, it should be noted that gorillas are wild animals, they move freely in their natural habitat. So, however much the chances of sighting is very high it's not a guarantee Please contact us at info@mumanddadugandatours.com if you are interested in finding out more information about the chances of seeing the gorillas.
What is gorilla habituation experience and when is this done?
Gorilla habituation differ from gorilla trekking and it's known as another safari experience carried only in bwindi national park in Uganda. Before gorillas families are made available for gorilla trekking, they first go under a process of habituation and this is manly done by researchers and scientists at the gorilla parks. The gorilla habituation in simple terms means that gorillas are slowly by slowly introduced to human presence, such that they become used to some little human presence and that they can be met in their natural habitat without any harm caused to him. Habituation makes them less shy, and less aggressive thus allowing that group to be tracked. In case you are looking for a gorilla habituation experience, you will visit the gorilla family being habituated in the company of an armed park rangers and researchers. Not like gorilla trekking which allows only 1 hour with the gorillas for gorilla habituation, you are allowed 4 hours with the mountain gorillas, the experience starts very early in the morning when the gorillas have just woken up. A permit for gorilla habituation costs $1500 in Uganda and currently there are two available groups or habituation these are in the Rushaga / Nkuringo sectors of the Bwindi impenetrable national park.
I want to visit the Uganda gorillas via Kigali, is it possible?
Uganda gorillas or Rwanda gorillas can be met at either side either from Uganda side Entebbe international airport or Rwanda side Kigali international airport. It's very possible to visit Bwindi national park via the Rwanda side. When comparing the driving time from Entebbe international airport to Bwindi national park is about 9-10 hours, while the drive from Kigali to Bwindi is only 4.5 hours, this means, therefore, many people are opting to visit the gorillas through Kigali. Therefore if you opt to fly to Kigali International Airport in Rwanda, you can 99% trek the gorillas at the Uganda side, What are the chances of seeing the mountain gorillas, so feel free to book your gorilla trekking tour with us at info@gorillasafaritrails.com or you can call us direct on +256776641554. You can as well start your tour from Entebbe and vice versa if you have quite a number of activities to do more than just the gorillas. It should also be noted that the East African tourist visa can allow you access these countries with ease. The East African tourist visa costs $100, if you are visiting two or the three East African countries including Uganda, Rwanda, and DR. Congo, you are advised to get the East African visa.